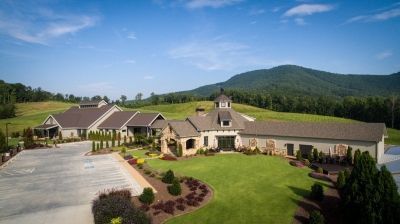 Not happy to turn sunlight into wine alone, Yonah Mountain Vineyards is now turning it into power.
The winery between Cleveland and the southern base of its namesake mountain is fresh off a $258,000 investment in solar power that has been a decade in the making.
"Solar we've actually been interested in for years, since the beginning, but it was never economically viable," said Eric Miller, general manager of the winery. "Now that the cost of solar is dropping and dropping — and we like being cutting-edge — as soon as we found out that we could finally do a large-scale solar project, we pulled the trigger on it."
His father and owner of the winery, Bob Miller, said they invested more than a quarter-million dollars into 360 solar panels that will pay themselves off in eight years, according to estimates from the contractor, Alternative Energy Southeast.
Read more: https://www.gainesvilletimes.com/life/yonah-mountain-vineyards-going-solar-2019/