Tesla Energy Powerwall 2.0 Installation in Georgia
Tesla Energy Certified Installer

Tesla Energy's battery, the Powerwall 2, is the newest edition to renewable and conservative energy technology. By doubling the energy capacity without impacting the price, Tesla has developed a real game-changer for residential and small commercial energy storage. Much like the original Powerwall, the second generation of the battery is designed to not only look aesthetically pleasing but also to be effective for numerous different properties and functions. One of the most significant upgrades, of course, is that the Powerwall 2 is now capable of handling small commercial 208-Volt applications, making it usable for both residential and commercial applications.
Whether you would like to reduce your energy bills or completely get off the energy grid, the Powerwall 2 can handle it all. By implementing solar power and a Powerwall into your property, you can effectively reduce your grid energy usage and save money. Alternative Energy Southeast, Inc. is now a Tesla Energy Certified Installer. Our years of experience in installing alternative energy solutions makes us the perfect company to handle your installation.
---
Want to be one of the many people switching to the Powerwall 2? Schedule your installation today!
About the Powerwall 2.0 Home Battery
With its sleek and beautiful design, the Powerwall 2 is perfect for any home or business owner that would like to reduce the amount of energy they use, implement alternative and green solutions, or would just like to save money. Unlike the previous design, the Powerwall 2 is flatter and more rectangular in design. With 13.5 kWh of energy, the average home or small business property can benefit from only one Powerwall 2, unlike the previous generation.
Tesla Powerwall 2 Installation: Features and Benefits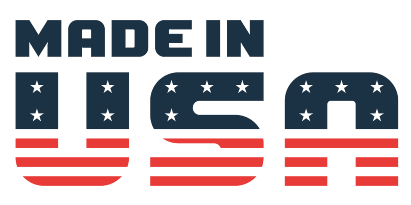 Switch to the Tesla Powerwall 2 and upgrade your property. Here are some of the benefits that this installation will grant you with:
Use solar power at night – Tesla Energy batteries can make the power of the sun available for your home or business at any time of the day. During the day the battery charges from excess solar energy provided by your panels. At night you draw on that energy to power your needs.
Reduce your utility bills further – Even if your solar power system is not designed to replace all your power needs, the Tesla Powerwall/Powerpack can be programmed to reduce peak demand during hot summer days so you're drawing less from your utility. The state-of-the-art sensors constantly monitor electricity production and consumption allowing it to control where your power comes from.
Implement zero net energy (ZNE)– With proper planning, you can end up meeting your power needs night and day entirely from your own solar energy system.
Ensure an emergency power source – A solar panel system with battery back-up can keep the lights on when storms and other conditions knock your neighbors "off the grid". Keep your essential devices running in an emergency.
Become energy-independent – You are your own power company. And solar power is independent of oil pipeline breaks, gas shortages and world politics that monopolies use to increase your energy costs.
And the function of this battery isn't just limited to providing backup power when the grid is down. Alternative Energy Southeast, Inc. is able to program the home battery to perform in various ways that are custom-tailored to drastically reduce power bills for those depending on their utility rate structure.
For example, a Georgia Power customer on the Time-of-Use rate plan, which has lower rates year-round except during the "peak hours" i.e. summer weekdays from 2-7 pm, can have the battery programmed to discharge however much energy the building requires during those times. If the customer has solar installed, the Powerwall 2 will supplement the power the solar is producing. When you go Green, you can save green!
Tesla Powerwall Lifespan
The Tesla Powerwall comes with a 10-year warranty guaranteeing the battery will retain 70% of its original capacity by the end of the 10 years. Like all batteries, the capacity will deteriorate over time. The rate of deterioration depends partly on the amount of use, and the battery could even last you more than 10 entire years.
Tesla Powerwall 2 Capacity

The Tesla Powerwall 2 has 13.5 kWh of energy. When compared with the previous model's 6.4kWh, the newer Tesla Powerfull 2 model has twice the capacity. Its power output capability is also a lot greater, that being 7kW peak and 5kW continuous. If you are looking to install a home battery that will provide your home with a great amount of energy then this is the home battery for you, as your entire home can be supplied with energy from a single battery - this was not typically the case with the older Tesla Powerwall model. At Alternative Energy Southeast, Inc., we can install up to ten entire batteries in your home, to ensure optimal energy levels. It is a great solution for property owners who know they utilize great amounts of energy, and is especially beneficial for commercial energy purposes.
We Are a Tesla Energy Certified Installer
You can know with certainty that our skilled team will get the job done right. We have extensive insight into how the battery can be best implemented in your property and with your home solar panel system or Tesla Solar Roof. Other solar batteries and solar panels on the market just don't measure up to the effectiveness of the Tesla Energy and SolarEdge system when teamed together.
---
If you would like to install the Powerwall into your Georgia home or business, contact our team at (770) 691-0966 today.
"What a pleasure it has been to work with this company."

Lanitra W

"...we have found the right company to install our system..."

Jim P

"I will go straight to AES next time I need help"

Robert C

"I really couldn't ask for a better experience."

David P.

"We were extremely lucky to find such a reputable and honest company!"

Stephen K.