Solar Panel Installation in Georgia
Professional, High-Quality Solar Panel Installers in Georgia
Are you looking for an alternative energy solution that can save you money and benefit the environment? At Alternative Energy Southeast, our professionals are uniquely experienced and passionate about helping to build a cleaner, better world.
Founded by a state certified Master Electrician and NABCEP certified solar installer, we take pride in the quality of our solar panel installation services and strive to outperform your expectations.
If our systems underperform, we pay the difference! Call (770) 691-0966 today to schedule an appointment for solar panel installation in Georgia.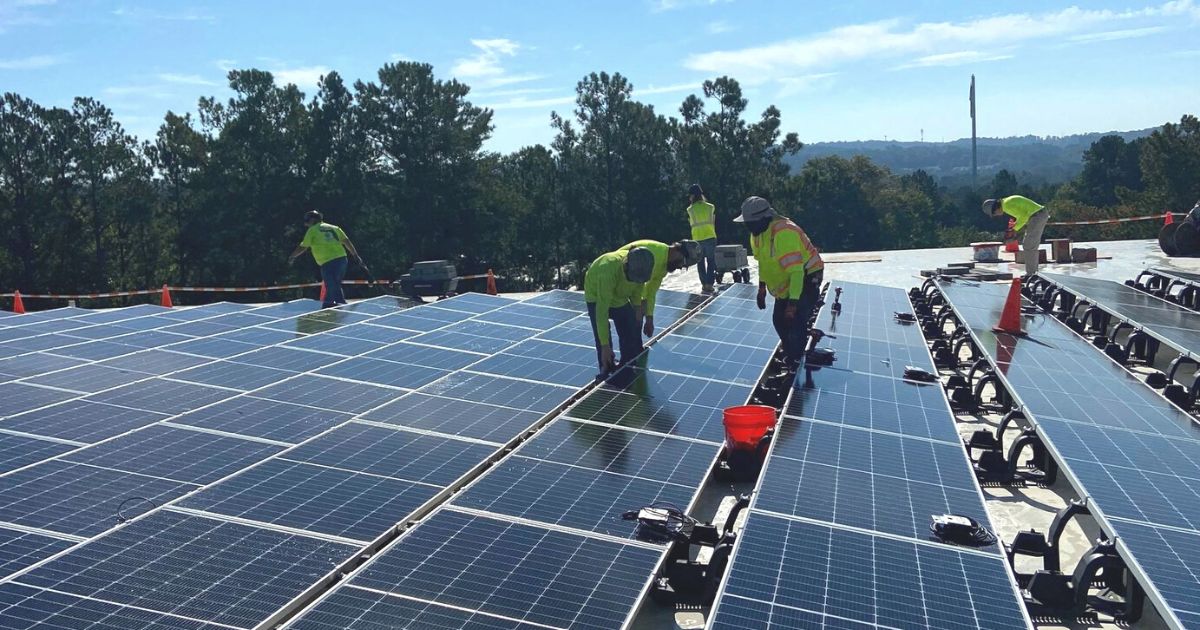 About Our Installation Process
The first step in the process of getting solar panels installed is to contact us so that our team can perform an initial evaluation and consult with you about your options. Our team will analyze everything from the mechanics of the panels to the estimated value of a new electricity rate plan in order to provide you with a comprehensive proposal of your solar solution. Once an agreement is in place, we begin the engineering process which is followed by the permitting and utility-approval stage. After that, the crew is deployed, and the on-site work begins.
The installation process itself can take a few days or more for a residential system and for a commercial system it can take up to several months. It largely depends on the size and design. Once the site work is complete, we call for inspections with the local building authority and power company. After that we can commission your system and you begin producing clean, renewable solar electric energy. We then link it to the internet for remote performance monitoring that the customer also has access to.
Our solar installers throughout Georgia put pride into their work and have the training and background necessary to get the job done right the first time. We place the highest priority in ensuring that your solar solution is best-in-class.
All of our systems include:
High quality and high-efficiency equipment
Temperature compensated charging and metering
American-made materials when available
Simple operations manual and schematics
We include a 25-year Workmanship Warranty
Get Started With Your Solar Panel Installation Today
To learn more about solar energy and how it can benefit you, contact Alternative Energy Southeast, Inc. by calling (770) 691-0966. Let a team of dedicated and passionate solar installers help you make a positive impact on the environment and your wallet.
Request your free consultation today for your solar installation in Georgia!
10% of Alternative Energy Southeast, Inc.'s profits go toward various humanitarian efforts.
We'll Get It Right The First Time
Learn Why We're The Trusted Solar Professionals
In-House Teams

Our solar installers, electricians, solar consultants, and system designers are all W2 employees for optimal quality control and customer experience

Customer Focused

We are totally committed to your satisfaction and are working to keep you protected. We include a 25-year Workmanship Warranty to ensure the quality and efficiency of your solar system.

Specialize in Solar

We are focused on doing one thing very well and we've been doing it since 2007. Our team is trained and properly prepared to help you reduce cost, save energy, and improve your space.
"What a pleasure it has been to work with this company."

Lanitra W