Alternative Energy Southeast is proud to announce that they have been selected by Solar CrowdSource to be the solar power installer for the Solarize Newton-Morgan campaign.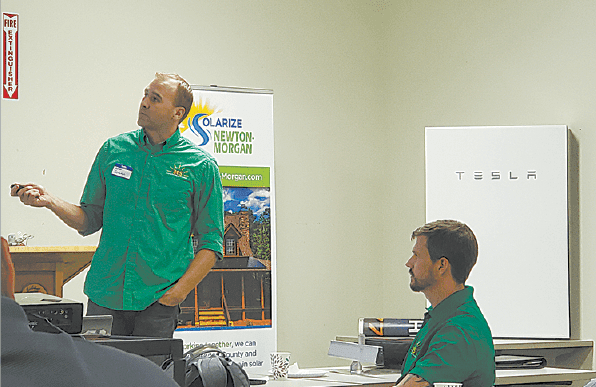 A Solar CrowdSource "Solarize" campaign bundles PV system purchases by home-owners, businesses and non-profits into one campaign and then gets reduced pricing based on how much is sold across the region. As the solar capacity installed goes up there are automatic price reductions built into the program. They have previously done Atlanta and Dunwoody among other Georgia communities.
A homeowner getting solar early in the program will get rebates as any future price reductions are applied to their installations. The more systems that are installed the lower the price for everyone in the program.
A critical part of the process is the selection of the solar installer for the campaign. After reviewing history, reputation and a live presentation, Solar CrowdSource selects the best of the competitors and awards the contract to the winner.
With over 10 years in the industry, Alternative Energy Southeast is one of the top solar installers in Georgia. They have perfect scores with Angie's List, Yelp, Solar Reviews and the Better Business Bureau (BBB).
For the next few months, customers within Newton & Morgan Counties will receive special reduced pricing for installing a solar power system. That's in addition to a 30% Federal Tax rebate. Businesses can also qualify for accelerated tax depreciation rules.