Solar Installation Service
Professional, High-Quality Solar Panel Installers Serving Georgia
Are you looking for an alternative energy solution that can save you money and benefit the environment? At Sub:BusinessName}, our professionals are uniquely experienced and passionate about helping to build a cleaner, better world. Founded by a state certified Master Electrician and NABCEP certified solar installer, we take pride in the quality of our solar installation services and strive to outperform your expectations.
If our systems underperform, we pay the difference! Call (770) 691-0966 today to schedule an appointment for solar panel installation in Georgia.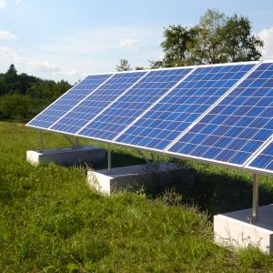 About Our Installation Process
The first step in the process of installing solar panels for renewable energy is to perform an initial evaluation to determine your options. Our Georgia solar panels team will work with you to discuss whether or not solar energy is right for your budget and then begin to design and plan the project. Our team will analyze everything from the mechanics of the panels to the estimated value of a new electricity rate plan in order to provide you with a comprehensive proposal of your solar solution.
The installation process itself can take a day or more, depending on the size and design of the structure. Our solar installers throughout Georgia put pride into their work and have the training and background necessary to get the job done right the first time. We place the highest priority in ensuring that your solar solution is best-in-class.
All of our systems include:
High quality and high-efficiency equipment
Temperature compensated charging and metering
American-made materials when available
Simple operations manual and schematics
Workmanship warranty of 5 years, extendable up to 20 years
Get Started With Your Solar Panel Installation Today
To learn more about solar energy and how it can benefit you, contact Alternative Energy Southeast, Inc. by calling (770) 691-0966. Let a team of dedicated and passionate solar installers help you make a positive impact on the environment and your wallet.
Request your free consultation today for your solar installation in Georgia!
10% of Alternative Energy Southeast, Inc.'s profits go toward various humanitarian efforts.